I am happy to announce that my book Magento Product Types: Developer's Guide is now available as PDF and EPUB on Leanpub! I have long been promising a version other than Kindle, and now there it is: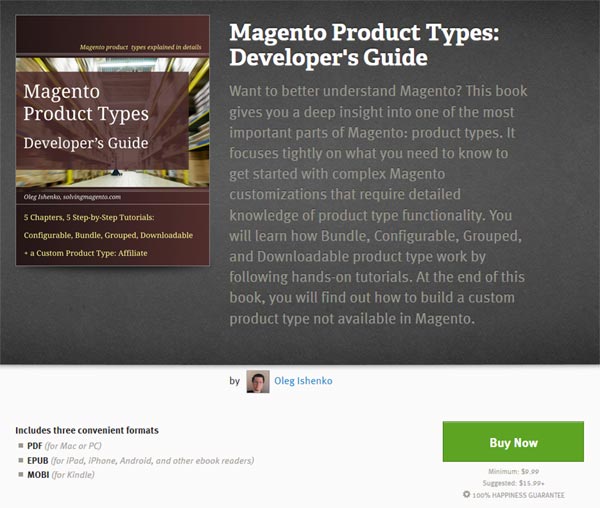 Leanpub offers a .mobi (Kindle) version as well. I still recommend getting the Kindle-formatted book from Amazon, which I have carefully tested. The Amazon links are in this post: Magento Product Types: Developer's Guide
Your comments and Magento Questions
One of the most rewarding parts of blogging is getting comments and being asked questions on my work. Unfortunately recently I've been unable to quickly respond to your comments and give advice on your Magento problems. Currently I am deeply engaged in a startup and this takes all my time. For this reason I must recommend you to post questions on Magento StackExchange – the community there will help you faster and better than I ever could. I'm sorry, I'm not as available to my readers as I wished I would.