Meet my new book: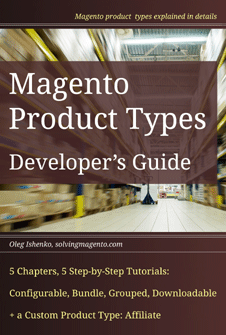 What's inside:
A detailed description of Magento product types that will help you understand the inner workings of products in Magento.
Each chapter is complemented by a step-by-step tutorial teaching you how to extend the standard product type functionality.
The last tutorial will explain you how to create a custom product type.
This is a Kindle e-book. If you don't have a Kindle or a device with a Kindle App (tablet or a smart phone), you can read this book in Amazon's Cloud Reader in your browser.
UPDATE: PDF and EPUB versions are now available on Leanpub:  Magento Product Types: Developer's Guide
Get your copy here:
I hope, you'll find this book helpful.